Business Category: Wood-Fired Pizza
3013 Northpointe Plaza
Morgantown, WV 26505 USA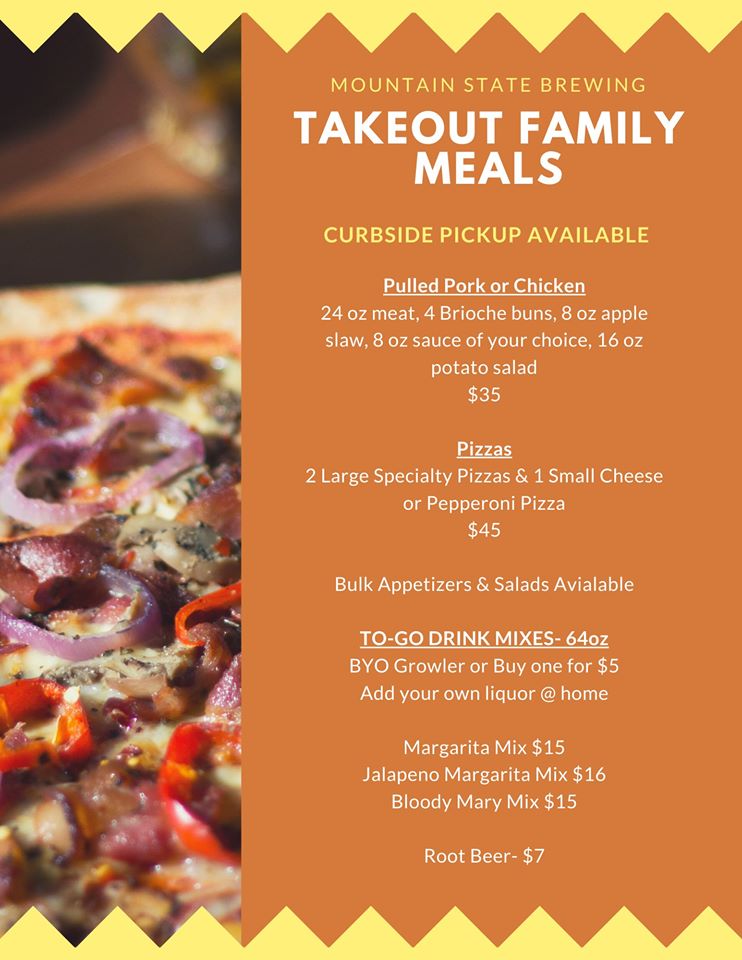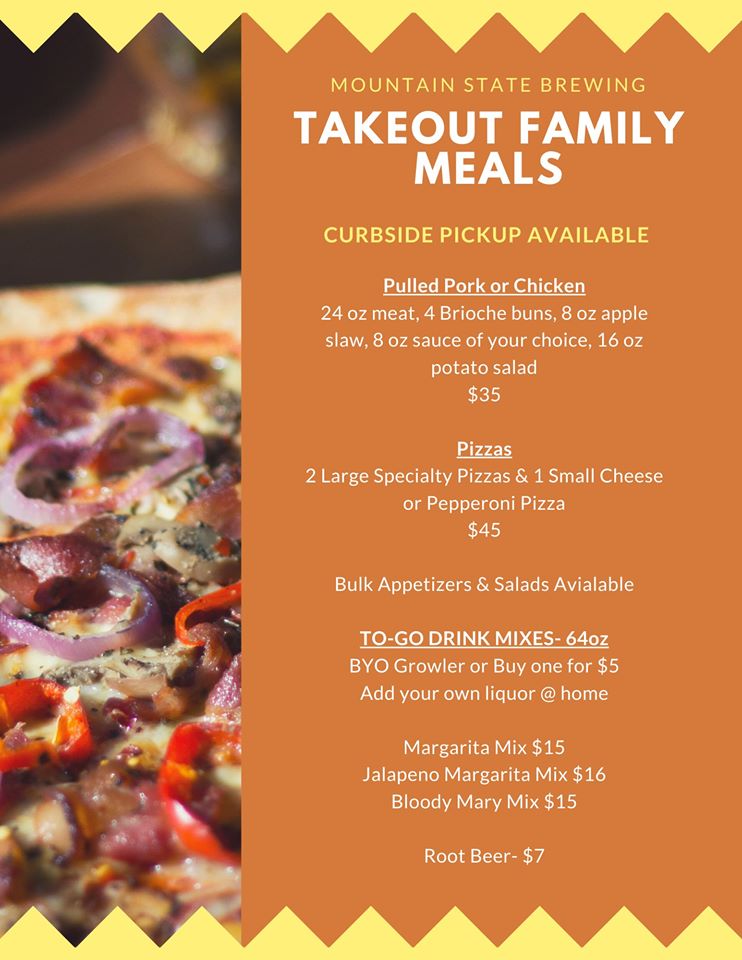 Morgantown
54 Clay St.
Morgantown, WV 26505 USA
304.241.1976 (Main)
Deep Creek Lake, Md.
6690 Sang Run Rd.
McHenry, MD 21541 USA
301.387.3360 (Main)
Thomas, WV
1 Nelson Blvd.
Thomas, WV 26292 USA
Bridgeport
740 Genesis Blvd.
Bridgeport, WV 26330 USA
304.808.6009 (Main)
Social Distancing Option: Deep Creek location: As of 7.7 outdoor dining only w/curbside pickup and delivery available. Considering ordering lunch, dinner or beer takeout/curbside pick up? Feel free to use FB messenger to send us your order. Send the following: 1. Location (Morgantown or Bridgeport) 2. Desired time of pick up (please give at least 45 minutes if ordering this way-- call for a quicker turn around) 3. What you would like to order- See the posted family meals above or view our entire menu @ https://mountainstatebrewingwv.com/menu/ 4. If you are doing curbside pickup please tell us the type of vehicle you will be in 5. Your phone number in case we need to contact you 6. We will confirm when we receive your order.