Business Category:
Social Distancing Options
In an effort to assist these local businesses we are offering this information. During these difficult times you can view several dining options in one place. Curb service, take-out and delivery are better than no service. Please support these businesses so they are still here when all this is over and please remember to tip.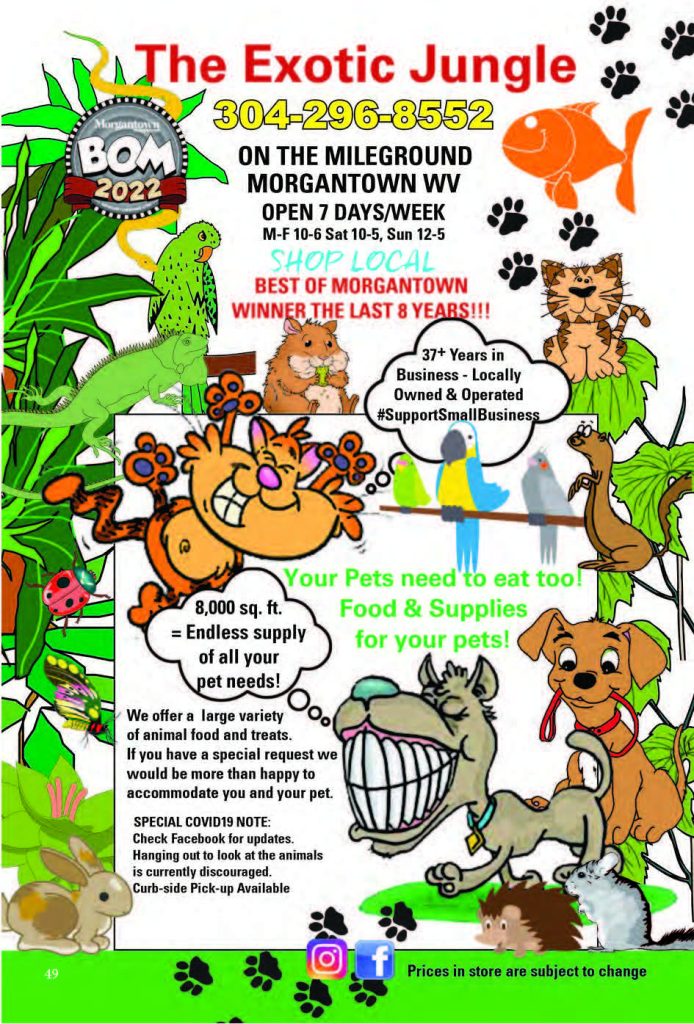 1716 Mileground Rd.
Morgantown, WV 26505 USA
304-296-8552 (Main)
Social Distancing Option: If you would like us to bring anything to your car that is absolutely no problem. Please mask up to shop.
3071A University Ave.
Morgantown, WV 26505 USA
304-241-1702 (Main)
Social Distancing Option: Dine-in, Drive-thru service open. Call in for take-out available. Hours: 7am - 1pm Weekend: 7am - 2pm