Business Category:
Gastropub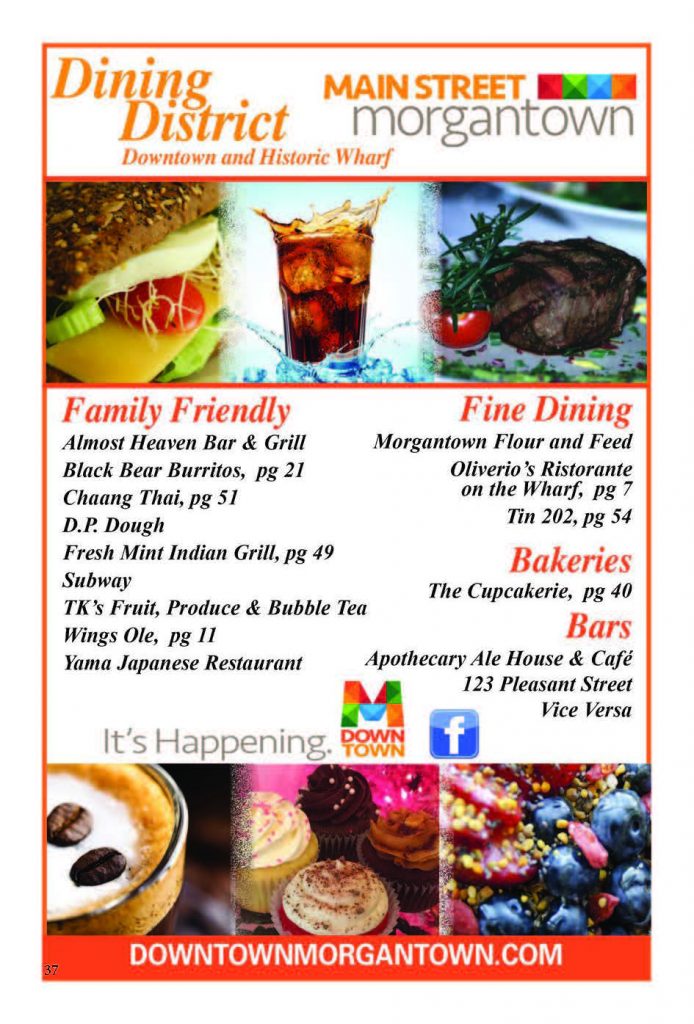 Dining District-Downtown and Historic Wharf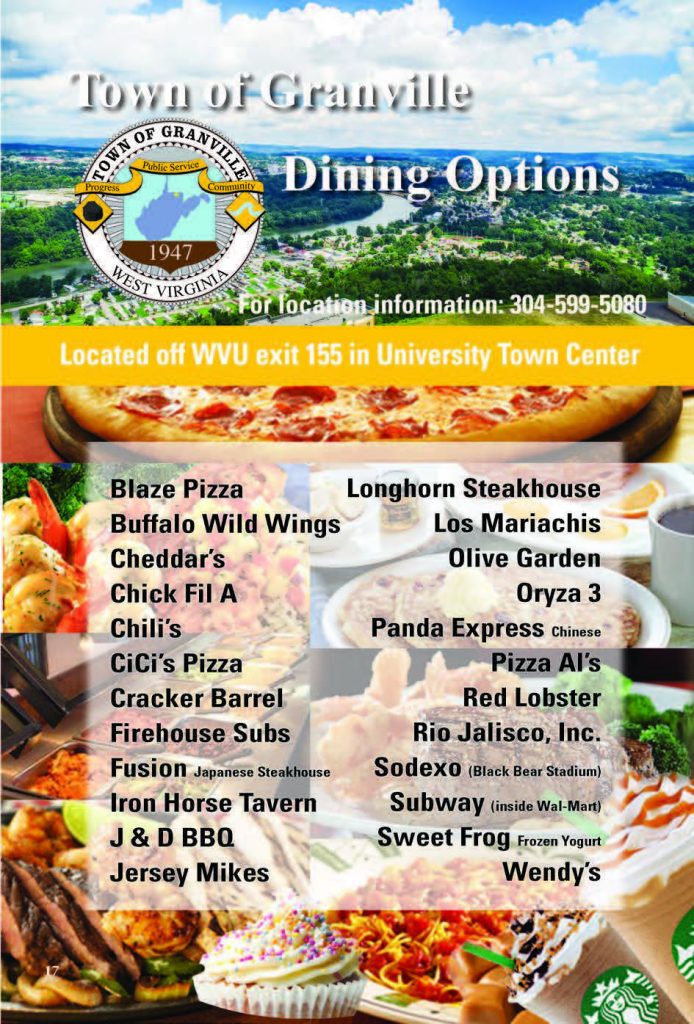 University Town Centre Dr.
Morgantown, WV 26501 USA
Downtown
140 High St.
Morgantown, WV 26505 USA
304.296.6230 (Main)
University Town Centre
525 Granville Square
Morgantown, WV 26501 USA
304.451.1330 (Main)
Social Distancing Option: We're taking every safety precaution as outlined by our respective health officials to open our restaurants responsibly, but we do understand the public concern. We remind you that we continue to operate our curbside, take-out and GrubHub delivery programs, as well as offering online gift cards (https://bit.ly/3fFZVgA) to be used at a later time. Stay safe, and thanks again. Watch our Facebook page for updates.