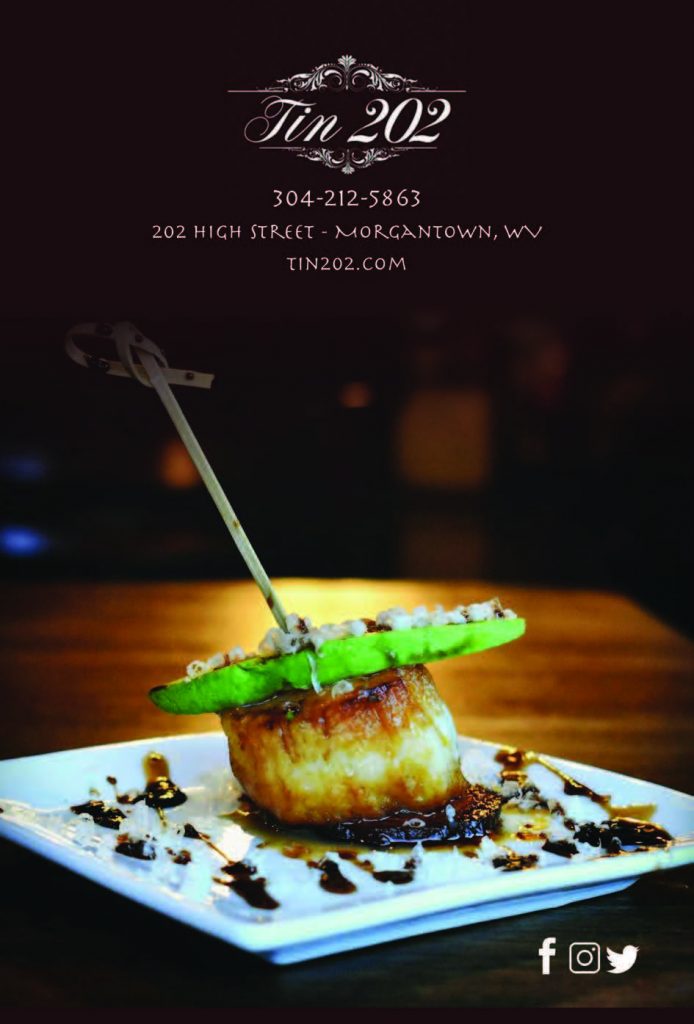 202 High St.
Morgantown, WV 26505 USA
Social Distancing Option: We're OPEN for indoor -- with reservations strongly recommended. Masks are required to enter the restaurant, but they can be removed once you're seated & social-distanced from other parties. Cheers!
Business Description: Tin 202 opened in November of 2014 in the historic Brock, Reed, & Wade building at the corner of High & Pleasant Sts. We specialize in global cuisine, small plates, craft cocktail, and excellence in service.