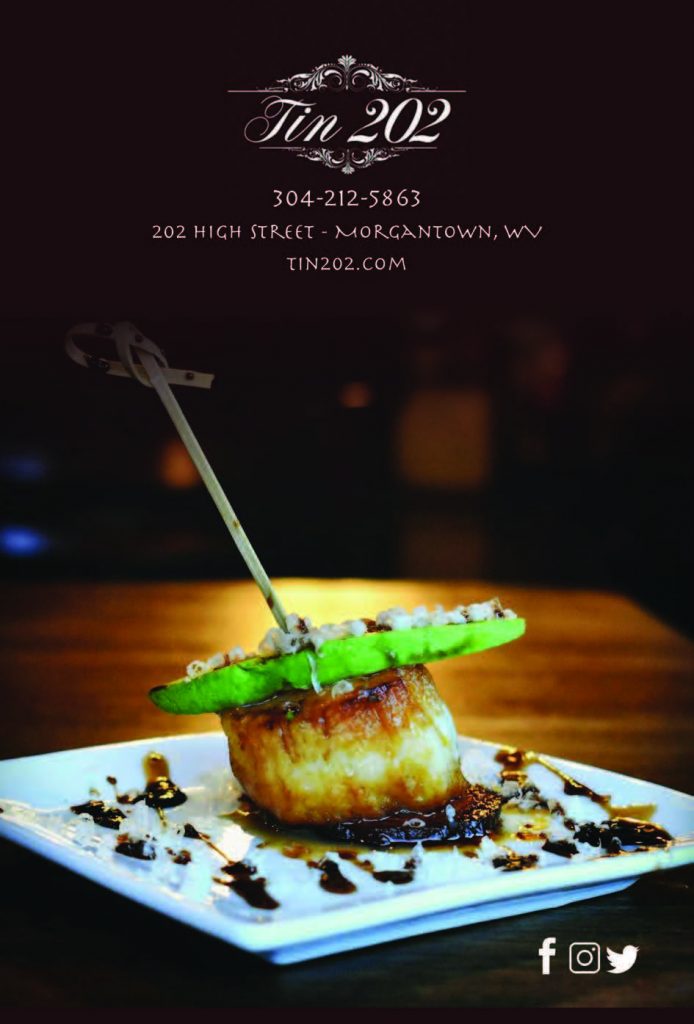 202 High St.
Morgantown, WV 26505 USA
Noon-10pm, Tuesday - Saturday for lunch & dinner. Lunch: Noon-2:30pm with a limited menu that's available until 5pm. After that, dinner goes until the kitchen closes at 8pm on Tuesday - Thursday, & at 9pm on Friday & Saturday. Tin202GO is operating too. We start taking to-go orders at 2pm & offer curbside pickup from 4-7:30pm. Make reservations for Tin202 or orders for Tin202GO by calling (304) 212-5863. Find more information at www.tin202.com.
Social Distancing Option: We're now OPEN for indoor & outdoor dining -- with reservations strongly recommended. Masks are required to enter the restaurant or outdoor area, but they can be removed once you're seated & social-distanced from other parties. Cheers!
Business Description: Tin 202 opened in November of 2014 in the historic Brock, Reed, & Wade building at the corner of High & Pleasant Sts. We specialize in global cuisine, small plates, craft cocktail, and excellence in service.