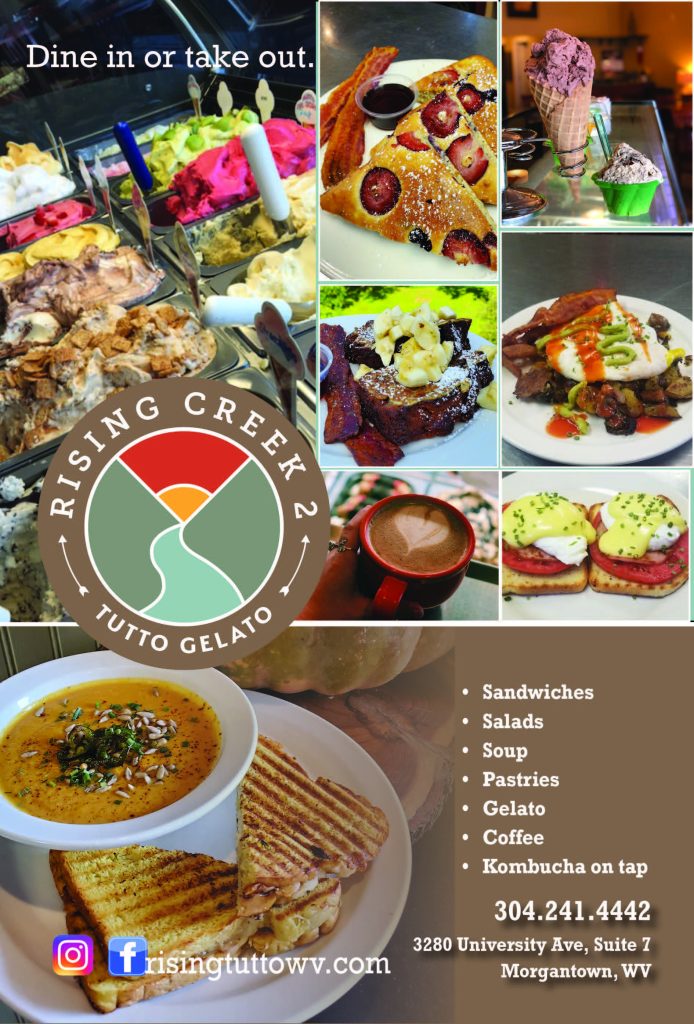 3280 University Ave.
Morgantown, WV 26505 USA
Business Description: We are very excited to announce the partnership of Rising Creek Bakery & Tutto Gelato Cafe. Bringing you a fusion of our menus in a new space located at Colonial Park in Suncrest. Offering homemade baked goods, salt rising bread, panini, soup, gelato, full espresso bar and more. Stay tuned for our full menu. Our partnership is focused around friends, family, community & quality products rooted in our familial backgrounds.